Simon Whittaker
Co-Founder and CEO
Simon has been working in the IT industry for over 20 years, and co-founded Vertical Structure with Marc Dowie in 2006.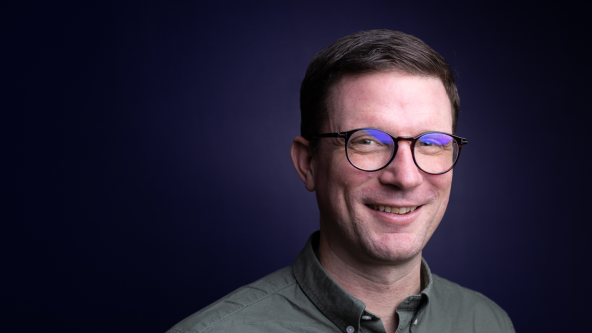 He has extensive experience helping companies understand how to grapple with the challenge of protecting themselves from threats and helping clients find solutions to their cyber security problems.
Simon is a cyber sector expert and his perspective of the industry and guidance is highly sought after. He

Is Chair of NI Cyber, Northern Ireland's cyber security cluster. In this capacity he helps provide a central point to work with Northern Ireland's fast growing cyber security sector, and engage with companies and public sector
Is aCyberFirst ambassador with the National Cyber Security Centre, working with young people to help provide guidance and mentoring on career options within the cyber security industry
Is a mentor for the LORCA HutZero programme and assists early stage cyber security companies to understand next steps to strategic growth
Is a member of the NI Civil Service (NICS)'s strategic level NI Cyber Security Steering Group (NICSSG). Part of the remit is to bring together private, public and 3rd sector into the same space to provide expert opinion and direction and to assist the development of cyber security capabilities across Northern Ireland in order to improve the overall cyber security resilience of the province
Is a member of the Cyber Security Information Sharing Partnership (CiSP). This is a joint industry and government initiative set up to allow UK organisations to share cyber threat information in a secure and confidential environment
Works with organisations to understand their current security posture, their future goals and outlining how to achieve those goals. This includes working with companies on a long-term basis using coaching and mentoring techniques to help drive process improvement and provide external feedback.
Simon is also
Cyber Scheme Team Member (CSTM) certified
A member of the Chartered Institute Information Security
An AWS Certified Security Specialist and Systems Architect.

He is a prolific public speaker. Recent presentations and panel sessions include "Protecting Manufacturing Assets from the increasing cybercrime threat - strategies to minimise cyber-attack", and "Vulnerability reporting - the good, the bad and the ugly" at the ONE Conference 2021 in the Netherlands.
Need help?
Or send us a quick message